Ch. Occlestone Lalique  –  BEST IN SHOW NEUTER + IST PC & BOB
Judge Report – Gloria Neale
Very impressive, showy cat, wearing a full white coat that was lightly, evenly tipped and sparkling.  Good width to head with small well placed ears.  Large round eyes of an excellent green, nose short, broad with a large outlined leather.  Fair cheeks and chin and a scissor bite.  Boxy body on short legs with a fully flowing tail.  Nice temperament, beautifully presented and just a bit of a fidget.  Congratulations on her Best In Show award, very well deserved.
TAMOSAH JEWEL IN THE CROWN  –  IST & BOB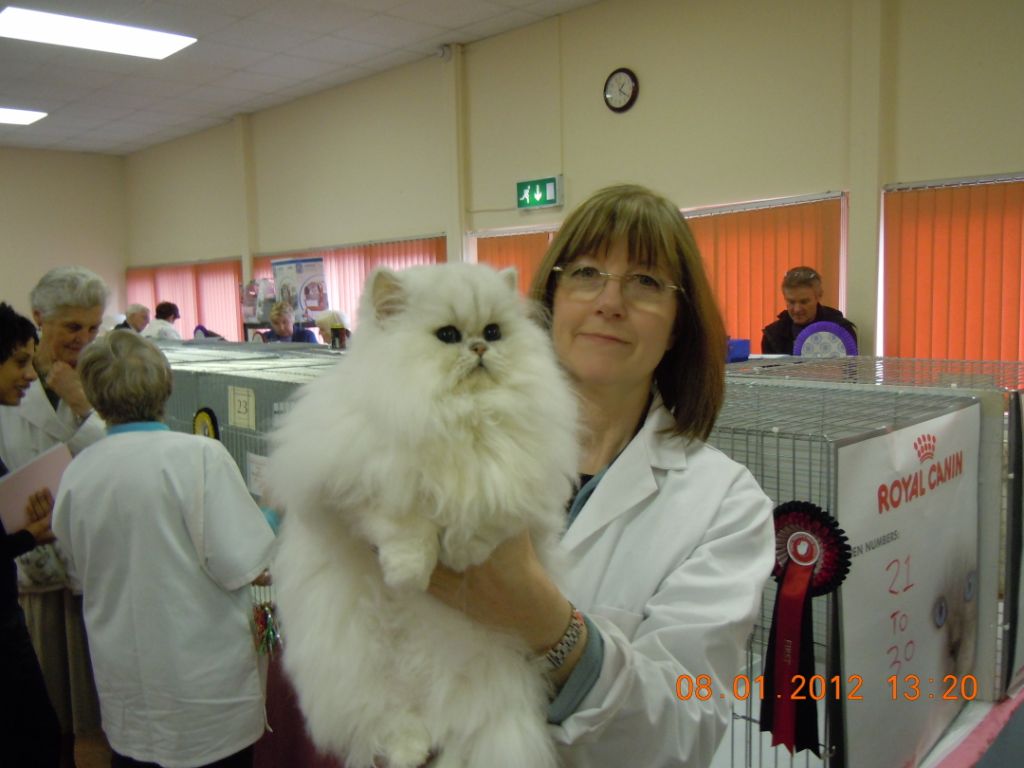 Judge Report  –  Gloria Neale
A beautiful kitten that was expertly presented, very full coat, white and evenly tipped, full frill and a tiny full tail.  Wide bonnet top, ears low on her head.  Short nose, round eyes with the green colour coming in nicely, slightly undershot and needing her chin to develop, deep black pencilling to her face.  Heavy, cobby shaped body on short legs.  Adorable temperament.  I look forward to seeing her as she matures.
(Thank you very much, Gloria).