Kitten Enquiries:
We will from time to time have kittens available.  We are very protective of our kittens and
anyone enquiring about them will be vetted for their suitability and the home on offer.  We want permanent, loving homes for our kittens and will make every effort to ensure they have the best possible life on leaving us.  We do not consider our cats are suitable to be let outside to roam, and are happy inside with company, toys and stimulation.
Health:
We are committed to breeding healthy kittens, free from any known hereditary or genetic disorders and all our breeding adults have been tested and are negative for PKD, FIV and FELV.
Contracts:
Please note that all our pet kittens are sold with strict neutering contracts and we ask that a copy of the vet invoice be provided to us at the time of neutering.
Making that decision:
When deciding on a kitten, please think hard about your situation and your spare time – do not just be swayed by looks.  Please take into consideration that a Chinchilla is a very high maintenance cat, requiring daily grooming, eye cleaning and occasional bathing.  It is a very glamorous cat, but will NOT stay that way without effort and commitment.  You need only look at some pedigree cat rescues to see that!  Please be honest with yourself as there are plenty of other beautiful breeds of cats that do not require this level of maintenance.
All kittens purchased from us will:
Be well socialised, litter trained and used to being groomed and bathed.
Be breed from DNA tested PKD negative parents and also negative for FIV and FELV.
Be vaccinated and receive veterinary health checks at both 9 and 12 weeks.
Be microchipped.
Come with 4 weeks Petplan health insurance.
5 generation Pedigree.
Feeding and general care and advice sheet.
24/7 support and advice.
Showing:
If a kitten with show potential is purchased, and this is something you would like to try, we would actively support any novice wishing to take up this exciting hobby.
At home with our kittens
New born kittens…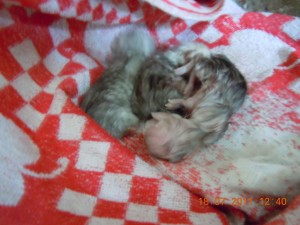 One day old kitten…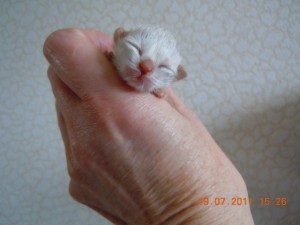 Kittens 1 week old…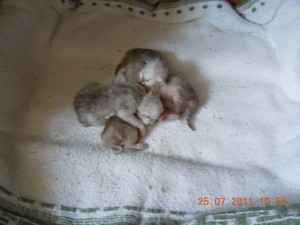 Mum – Angelina – with her one week old kittens…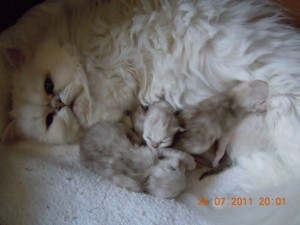 At two and a half weeks old…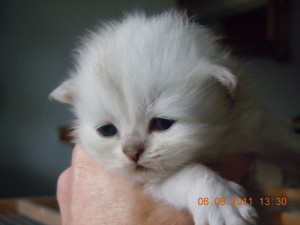 5 weeks old and full of mischief…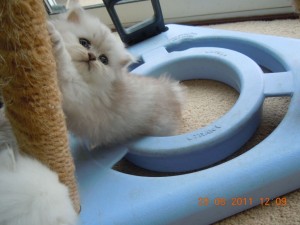 Nearly 6 weeks old and trying out my teeth…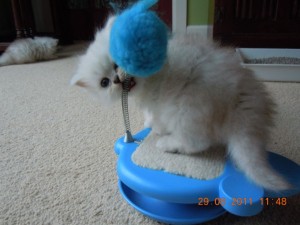 Playtime…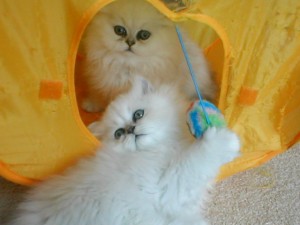 Naughty? Not us…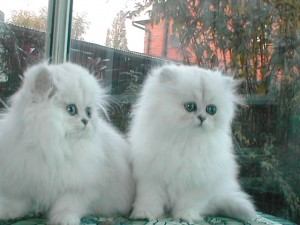 Lunch times 4…